Saturday, January 23 • 3-6pm, followed by reception with the candidates
Grassroots Oasis, 3130 Moore St., San Diego, California 

Come hear Greens seeking the 2016 GPUS Presidential nomination. The presidential forum will be followed by a Saturday evening courtyard dinner and reception with the presidential candidates, all in conjunction with the GPCA General Assembly that weekend. The Saturday afternoon presidential candidate forum will also be live-streamed to Greens across the U.S.

The forum is open and free to all registered Greens on a first-come, first-served basis.  Space is limited, so please RSVP below to ensure a spot.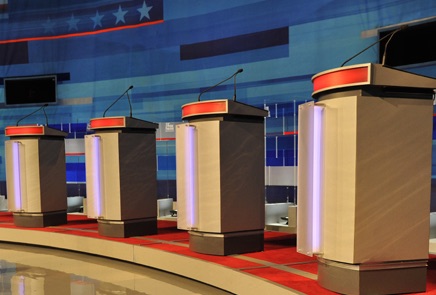 The forum and reception will be held at the Grassoots Oasis activist space just a ten minute walk from historic Old Town San Diego. Public transit is available at the Old Town Transit Center, featuring easy Amtrak Pacific Sunliner, San Diego Trolley Green Line and San Diego Metropolican Transit System bus lines.

Forum co-sponsored by the Green Party of California (GPCA) and the
Presidential Campaign Support Committee (PCSC) of the Green Party of the United States
January 23, 2016 at 3:00pm – 6pm
Grassroots Oasis, 3130 Moore St., San Diego, CA
Green Party of California

(916) 488-3437